EXHIBITIONS
TAIPEI DANGDAI
Jan. 17 (Thu) - Jan. 20 (Sun)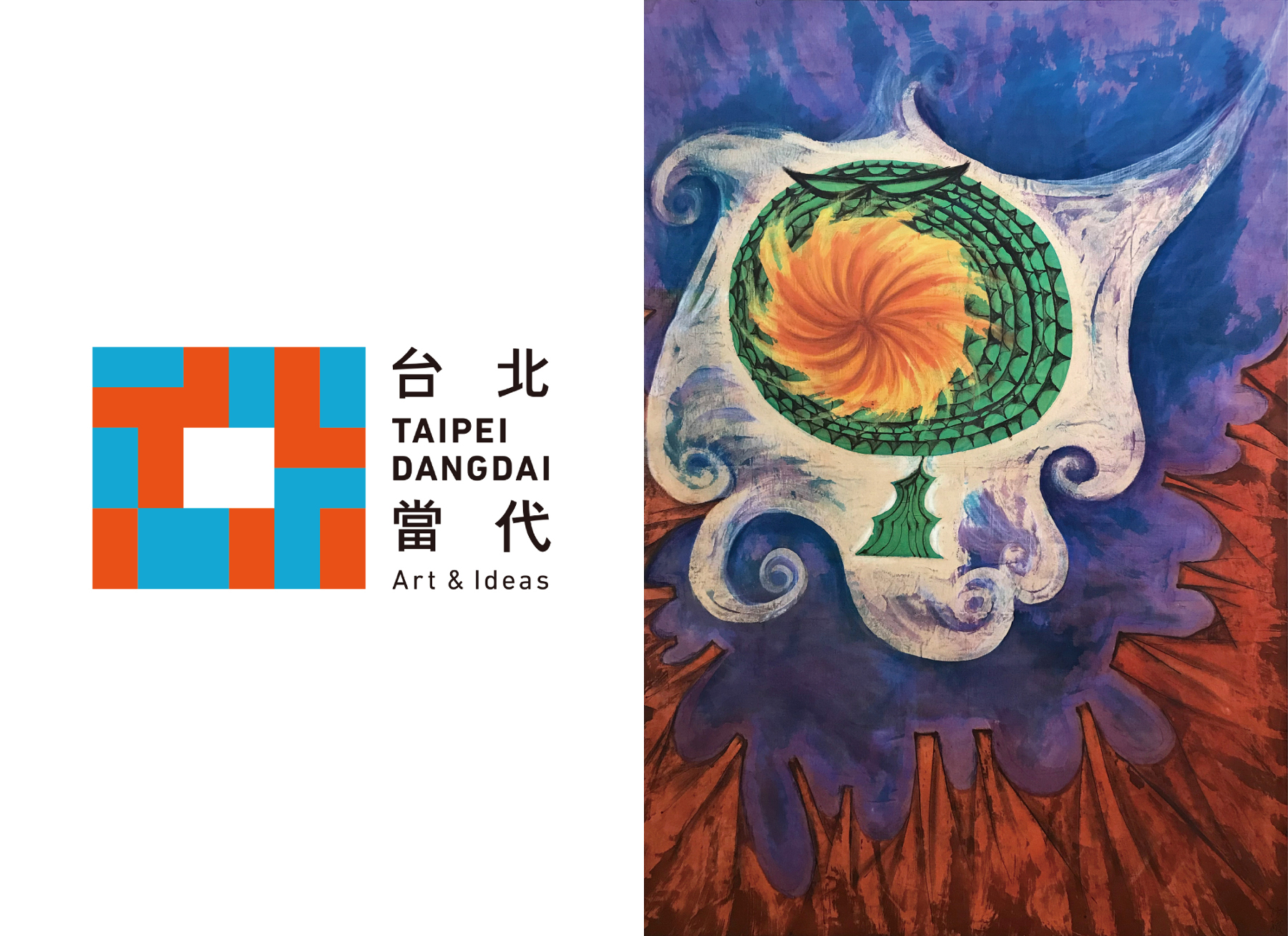 Japanese Avant-Garde Women Artists
桂ゆき、荒木高子、芥川紗織、草間彌生、宮脇愛子、田中敦子、名坂有子
NUKAGA GALLERYは2019年1月に台湾・台北で開催されるアートフェア、TAIPEI DANGDAIに出展いたします。
2016年・秋にギャラリーで開催したDemythifying Japanese Women Artists -女たちは神話をほどく 桂ゆき 草間彌生 田中敦子 名坂有子-、そしてこれら4人のアーティストに荒木高子、芥川紗織、宮脇愛子を加えた2018年アートフェア東京での展示を通して、NUKAGA GALLERYは国内外のコレクターや美術館より、戦後女性アーティスト再評価のパイオニアとして、高い評価を頂いています。
TAIPEI DANGDAIではJapanese Avant-Garde Women Artistsと題し、これら7人の前衛アーティストの作品を30点以上展示し、引き続き日本の女性アーティストの前衛性、表現手法の多様性、そして活動の幅広さをご覧いただけるよう、キュレーションいたします。台北における本展示は、日本国外で戦後の前衛女性アーティストの作品を立体やペインティングを含めて比較しつつ観賞できる稀有な機会となり、アジアにおいて美術史の表舞台から疎外されている女性アーティストの再評価を促進する一つのきっかけになればと考えています。
多くの皆様にご高覧いただけましたら幸いです。
Japanese Avant-Garde Women Artists
Yuki Katsura, Takako Araki, Saori Akutagawa, Yayoi Kusama, Aiko Miyawaki, Atsuko Tanaka, Yuko Nasaka
NUKAGA GALLERY is pleased to announce its participation in the inaugural edition of TAIPEI DANGDAI.
The curated exhibition titled "Japanese Avant-Garde Women Artists" features seven Japanese women artists: Yuki Katsura, Takako Araki, Saori Akutagawa, Yayoi Kusama, Aiko Miyawaki, Atsuko Tanaka and Yuko Nasaka. NUKAGA GALLERY has developed a strong reputation as a pioneer in the reevaluation of Japanese post-war women artists by both private collectors and public museums not only in Japan but also overseas.
Our first thematic exhibition held in autumn 2016, "Demythifying Japanese Women Artists" featured Yuki Katsura, Yayoi Kusama, Atsuko Tanaka, and Yuko Nasaka. In addition, Takako Araki, Saori Akutagawa and Aiko Miyawaki were featured in Art Fair Tokyo 2018. Combining the seven different artists mentioned above will be our main focus for this curated exhibition.
Exhibition titled "Japanese Avant-Garde Women Artists" at TAIPEI DANGDAI, over thirty works by these seven artists will be presented. We aim to continuously encourage the audiences to discover their avant-garde attitude and the wide range of expressions and activities. Through this exhibition as the first attempt to present this project outside Japan, NUKAGA GALLERY would present to the audiences with a precious opportunity to appreciate paintings and sculptures by Japanese post-war women artists with which integrates unique characteristics in each of them. This exhibition also aims to contribute to the rediscovery and reevaluation of women artists in Asia whom have been underestimated in the art world.
We look forward to seeing you at booth A07.
NUKAGA GALLERY 將參展2019年的首屆TAIPEI DANGDAI。
延續2016年秋季於畫廊空間展出之「Demythifying Japanese Women Artist –Yuki Katsura, Yayoi Kusama, Atsuko Tanaka, Yuko Nasaka」展覽,以及2018年於東京藝術博覽會的第二次女性藝術家聯展,這次將以展覽名為「日本前衛女性藝術家聯展」,展出桂ゆき、荒木高子、芥川沙織、草間彌生、宮脇愛子、田中敦子、名坂有子等七位藝術家的作品。2016年和2018年的展覽不僅獲得了日本國內外收藏家,美術館的關注,更讓這群女性藝術家的重要性重新被探討。除了首次展覽的四位已具國際知名度的藝術家,這次台北展覽更將加入三位也是同樣時代背景下的前衛女性藝術家。
此次TAIPEI DANGDAI將藉由展出超過三十件這七位藝術家各種創作時期不同媒材的作品,深入探討這些女性藝術家於戰後特殊的時代背景下所激發出創作的獨特性、表現手法的多樣性以及在日本傳統保守社會理念下依然堅持藝術家活動的獨立性。希望藉由本次展出之畫作及雕塑,讓更多喜愛藝術的朋友們了解這個特殊時代背景下孕育出的藝術家們。
期待各位蒞臨A07展位。
会期

1月17日(木) 14:00 – 17:00 VIP Preview
1月17日(木) 17:00 – 21:00 Vernissage
1月18日(金) 12:00 – 20:00 Public day
1月19日(土) 12:00 – 19:00 Public day
1月20日(日) 12:00 – 17:00 Public day
Date

January 17  14:00-17:00  VIP Preview
January 17  17:00-21:00  Vernissage
January 18  12:00-20:00  Public Day
January 19  12:00-19:00  Public Day
January 20  12:00-17:00  Public Day
会場

台北南港展覧館
台北市 11568 南港區經貿二路 1 號
Venue

Taipei Nangang Exhibition Center
No. 1, Jingmao 2nd Road, Nangang District, Taipei City,Taipei
出品作家

桂ゆき、荒木高子、芥川紗織、草間彌生、宮脇愛子、田中敦子、名坂有子
Exhibited Artists

Yuki Katsura, Takako Araki, Saori Akutagawa, Yayoi Kusama, Aiko Miyawaki, Atsuko Tanaka, Yuko Nasaka,
Date

January 17  14:00-17:00  VIP Preview
January 17  17:00-21:00  Vernissage
January 18  12:00-20:00  Public Day
January 19  12:00-19:00  Public Day
January 20  12:00-17:00  Public Day
Venue

Taipei Nangang Exhibition Center
No. 1, Jingmao 2nd Road, Nangang District, Taipei City,Taipei
Exhibited Artists

Yuki Katsura, Takako Araki, Saori Akutagawa, Yayoi Kusama, Aiko Miyawaki, Atsuko Tanaka, Yuko Nasaka,