EXHIBITIONS
ART FAIR TOKYO 2021
Tokyo 19 March (Fri) - 21March (Sun)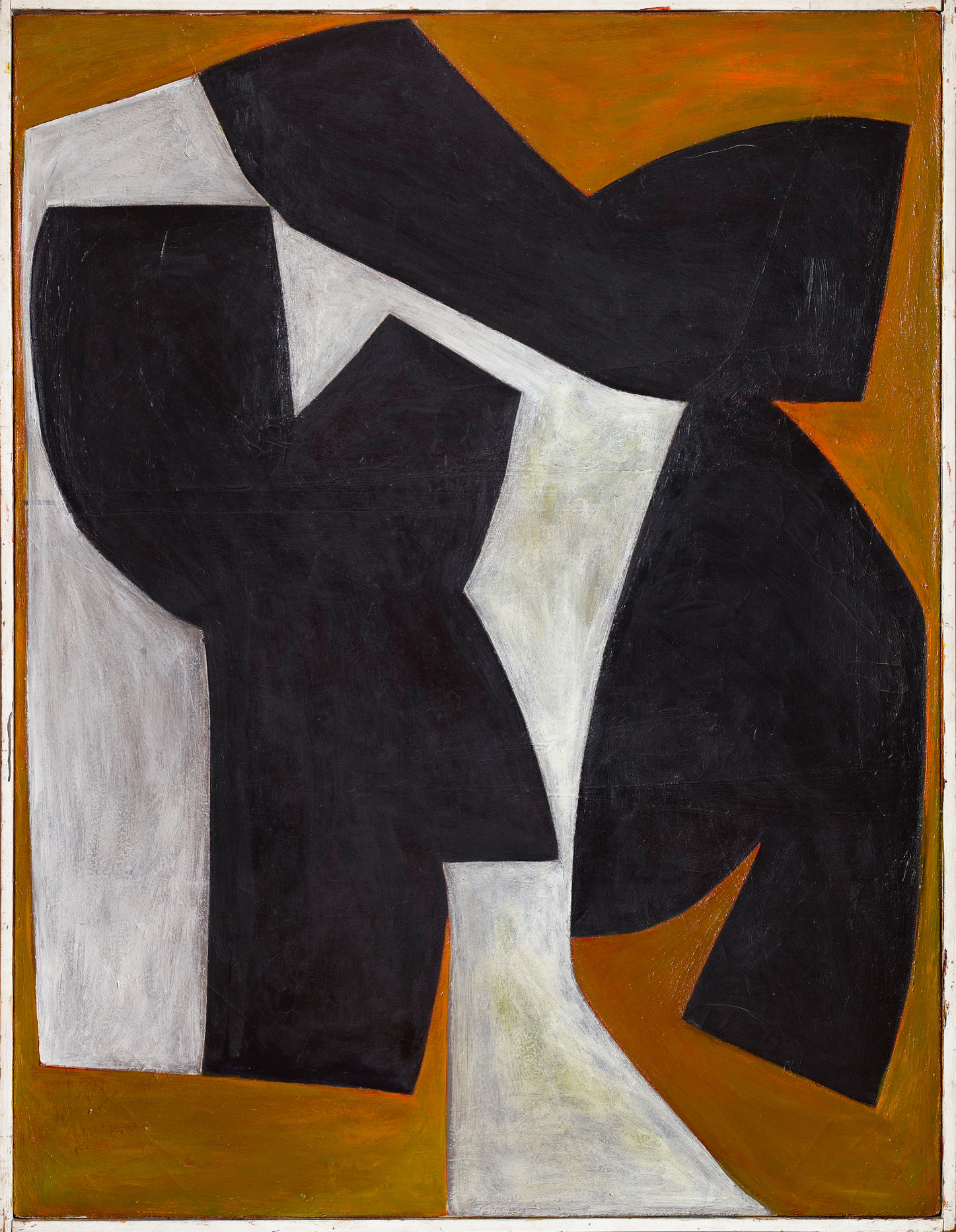 NUKAGA GALLERYはアートフェア東京2021に出展いたします。
弊廊ではこれまで、その先鋭的でユニークな制作活動が見過ごされている、戦後女性アーティストの作品に注目し、再評価を行ってまいりました。その一環として、本フェアでは芥川紗織の作品を展示いたします。
芥川紗織は1924年愛知県生まれ。大学で声楽を学ぶも作曲家との家父長的な結婚生活の中で、自分を語る手段としてほぼ独学で染色や油彩を描き始めます。1950年代からは草間彌生らとのグループ展に選抜されたり、二科展の第九室に出品したりするなど次々と発表を行い、家庭での役割を果たしながらも一人の人間として自己の表現を確立することに専念しました。「女」をモチーフにした半抽象的な作品を初期から晩年まで繰り返し描き、そこには個としての抑えきれぬ激しい情動が表現されています。美術の流行とは距離をとり、紗織の色鮮やかで自由奔放な世界は岡本太郎をはじめ、美術評論家からも評価を得ました。
本フェアで展示する渡米後に描いた油彩は、一見すると当時全盛期だったミニマリズム的であり、紗織の画風が一変したように捉えられますが、有機的なフォルムや強く残った筆跡、キャンバスに蝋を垂らしたマチエールはかつて女の情動を奔放に描いた染色画にも通じる熱っぽさを内包しています。今後更なる活躍が期待される最中、66年1月、妊娠中毒症のため逝去(享年42歳)。
作品は多くの国公立美術館に収蔵され、近年では公立美術館での回顧展のほか、ニューヨーク近代美術館での展覧会に出品され、国内外の美術研究者から再評価すべき戦後日本を代表するアーティストの一人として注目されています。
★詳しくは、アートフェア東京2021公式ホームページをご覧ください。
NUKAGA GALLERY is pleased to announce its participation in Art Fair Tokyo 2021.
The gallery has been hosting exhibitions of post-war women artists in efforts to highlight their avant-garde and unique artistic practices that have been overlooked, and one of the artists is Saori Akutagawa.
Born in 1924, Aichi prefecture, Japan. Akutagawa studied vocal music at university, and she began working with hand-dyed batik and oil painting in order to express herself while in a typically patriarchal marriage to a composer. In the 1950's, being selected to feature her works in a group exhibition alongside artists such as Yayoi Kusama, and submitting pieces to the "Kyushitsu-kai" (Ninth Room Association), an avant-garde group within the "Nika-kai" (Second Section Association, a society of progressive Japanese artists), Akutagawa began to actively exhibit her works. While dutifully fulfilling her role as a housewife, she devoted herself to establish her unique style of self-expression as one individual. From her early years until her later life, she continuously created semi-abstract work based on the motif of "Woman," which expresses uncontainable intense emotions that reside in her as an individual existence. Taking distance from the trend of the art scene, her colorful and free-spirited world view has received acclaim from art critics, including the famed artist, Taro Okamoto.
The oil paintings on exhibit at Art Fair Tokyo 2021 are pieces created after she moved to the United States. At a glance, it may seem that she had taken on the minimalist style, which was flourishing in those times, and suggest a new turn in her style of painting. However, the organic forms, powerful brushstrokes and the "matière" (texture) of dripped wax on canvas carries a feverish note that resonates with her early batik work, in which she freely expressed the deep emotions of a woman. However, in the midst of rising expectations towards her greater achievements, Akutagawa passed away due to pregnancy toxemia in January 1966, at the age of 42.
After her death, her work and talent were neglected for a long time. In the 1990s, Japanese public museums gradually began collecting her work, and since a major retrospective exhibition at multiple public museums in 2009 and group exhibition in MOMA, Akutagawa has become one of the Japanese women artists considered most worthy of critic's reappraisal.
★More Information ⇒ http://artfairtokyo.com/
開催日程

プライベートビュー(招待制)
3月18日(木)  13:00-16:00

ベルニサージュ(招待制)
3月18日(木)  16:00-20:00

一般会期
3月19日(金)  12:00-19:00
3月20日(土)  12:00-19:00
3月21日(日)  12:00-16:00
*最終入場は各日終了30分前まで。
*時間枠毎の事前予約制
Dates and Hours

Preview (Invitation only)
18 March (Thu) 13:00-16:00

Vernissage (Invitation only)
18 March (Thu) 16:00-20:00

Public day
19 March (Fri)   12:00-19:00
20 March (Sat)  12:00-19:00
21 March (Sun) 12:00-16:00
入場料

チケット(事前オンライン予約のみの販売) 4,000円(税込)
小学生以下無料(ただし大人同伴)
Admission Fee

1DAY Ticket 4,000yen (Sale only for advance online reservation)
Children below elementary school are free.
(Children must be accompanied by adults)
Artist

Saori (Madokoro)Akutagawa
会場

東京国際フォーラム ホールE
〒100-0005 東京都千代田区丸の内3-5-1
Venue

Tokyo International Forum, Hall E 5-1 Marunouchi 3-chome, Chiyoda-ku,Tokyo 100-0005 Japan
Dates and Hours

Preview (Invitation only)
18 March (Thu) 13:00-16:00

Vernissage (Invitation only)
18 March (Thu) 16:00-20:00

Public day
19 March (Fri)   12:00-19:00
20 March (Sat)  12:00-19:00
21 March (Sun) 12:00-16:00
Admission Fee

1DAY Ticket 4,000yen (Sale only for advance online reservation)
Children below elementary school are free.
(Children must be accompanied by adults)
Artist

Saori (Madokoro)Akutagawa
Venue

Tokyo International Forum, Hall E 5-1 Marunouchi 3-chome, Chiyoda-ku,Tokyo 100-0005 Japan